Custom Cycling Wear

To wear the right cycling wear is essential to have a comfortable cycling experience. The correct use of materials, the comfort while riding and the way the kit looks makes cycling way more enjoyable. 36 cycling is the producer of professional cycling wear, accessible to everyone and produced in the design of your choice.
Interested? :
info@36cycling.com
 | Tel:
+31 182 232 008 |
Mobile:
+31 6 21 555 061
How does it work?
It all starts with your idea. During the design process we are happy to advise you. We will also provide you with examples, fitting clothes, ideas and will always be available for all your questions. The following steps will be taken:
1. Contact and advice
2. Design process
3. Providing you with fit clothing and samples
4. Determine sizes and personal specifications
5. Place your order
6. Production (5/6 weeks)
7. Delivery

TEAM CUSTOM CYCLING WEAR
36 has developed a number of collections based on the needs of different types of cyclists. Each line is made from the finest materials. The cycling jersey and cycling shorts form the basics of the different collections. We also produce a full range of cycling wear from time trial suits to special winter cycling jackets to keep you warm.

Product range
A cycling jersey often forms the basis of a custom designed cycling kit. But obviously we have a full range of products in different kinds of materials. For each weather condition there is a clothing solution.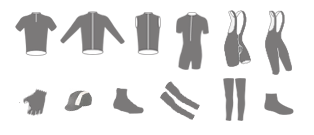 like a pro
Being the official supplier of the complete team kit for Pro Team Roompot – Nederlandse Loterij we learn a lot from the experiences on the highest level. And of course we love to share those experiences with our customers. In the end this makes it easier for us to fit in with your personal objectives.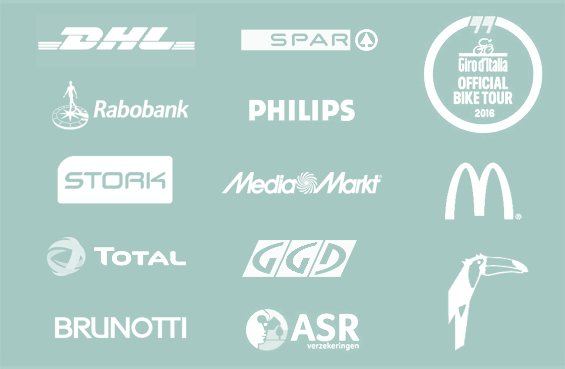 Fast delivery
We use a standard delivery time of 5 weeks. Do you need your cycling wear quicker? Contact us and let us help you!
It all starts with your idea. During the design process we are happy to advise you.
We will also provide you with examples, fitting clothes, ideas and will always be available for all your questions. The following steps will be taken: