Custom Cycling Jersey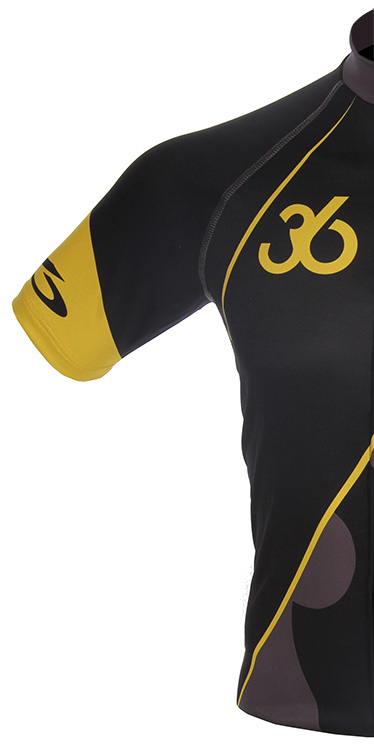 The clothing we produce at 36 cycling wear are made with just as much care as we spend on the sublimation process. To sublimate/ print fabrics is a different process as printing on paper, but gives way more possibilities. With our passion for design and producing cycling wear we try our hardest to make the colours as they supposed to be. A design made by you or created by our 36 cycling designer, the colours will always match.
We understand the logo's you send us to work with have some guidelines. Our professional design team can create amazing designs, matching your guidelines and make sure all sponsors are visible in the way they should be seen. On the bike you will show the professional appearance that matches your company style.
The better the quality, design and style of the kit, the more fun you will have to ride your bike and show off!  The story behind 36 Cycling is the brand is created by formal (ex-) professionals, an Olympic medallist and cycling managers, who merged their knowledge. Because of this knowledge we are specialized in producing great bike wear, in the best 'fit', the best fabrics and the highest comfort to ride in. We can give our customers what they want; more importantly we know what they need. Because of all this knowledge we are always innovators based on the latest trends, designs, colours and logos. We are specialist in designing and printing customized bike wear!
We would love you to surprise us! And challenge us to your creation!